That's right, The Wall has become so awesome, it now has its own logo.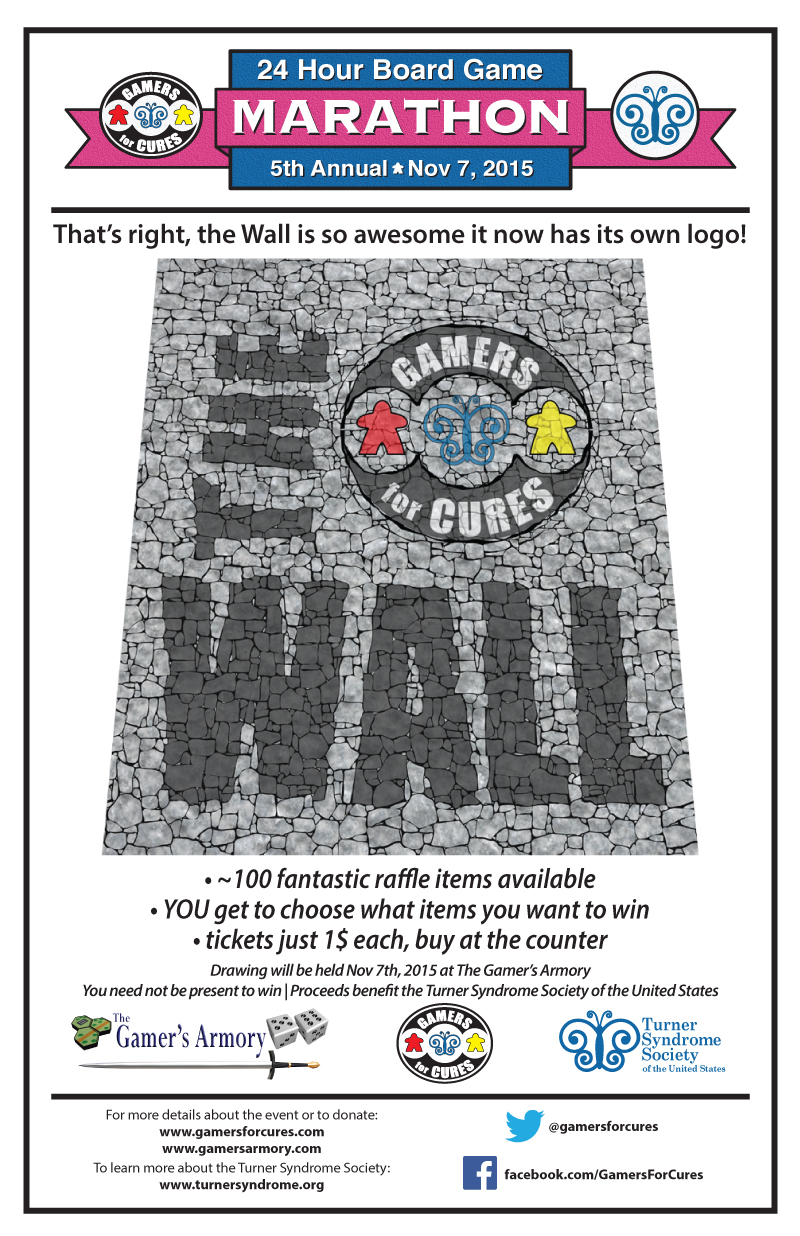 One of the greatest things about the Gamers for Cures 24 hour Board Game Marathon has always been the Game Day Raffle. You buy tickets for a buck each, and then you put them in the corresponding box for the items you want to win. There is almost no easier way to help out the Turner Syndrome Society. How many items are there to choose from? Almost 100. These items are all on display at the event site, The Gamer's Armory, for a few weeks leading up to the event. 100 items takes up a good amount of shelf space, hence "The Wall." As organizers, we simply refer to the Game Day Raffle as The Wall, in emails, texts, meetings, everything, leading up to the event. So that's the name we are going with. Here is this year's Wall below in all its board game awesomeness.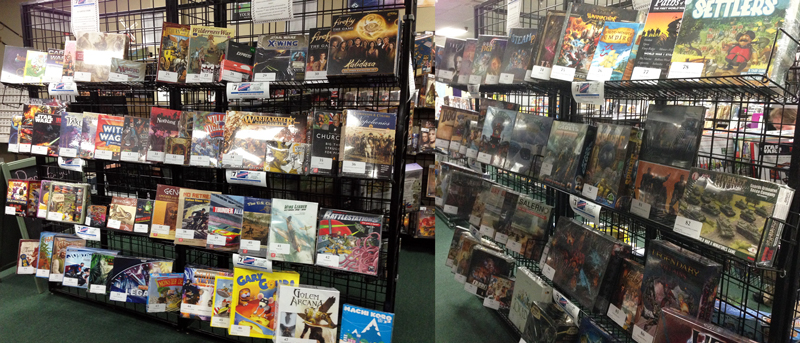 But wait, it gets even better. The fine folks at The Gamer's Armory have set it up so in addition to buying tickets at the register at the store, you can buy tickets for the Wall online! (Or tickets for the Big Ticket Raffle) Once you purchase tickets, they will put your name on the stub and put it in the appropriate box so you have a chance to win some great prizes right from your couch. (Winners will pay shipping on items that aren't picked up at the store). And best of all, all the money raised from ticket sales for The Wall go to the Turner Syndrome Society!
The list of items on The Wall is below, with links to each item at The Gamer's Armory website. To see the whole list at the Gamer's Armory website, click here! Want to see all of this delicious Wall awesomesauce in a BGG geeklist?  We got you covered, click here.
-Adam.